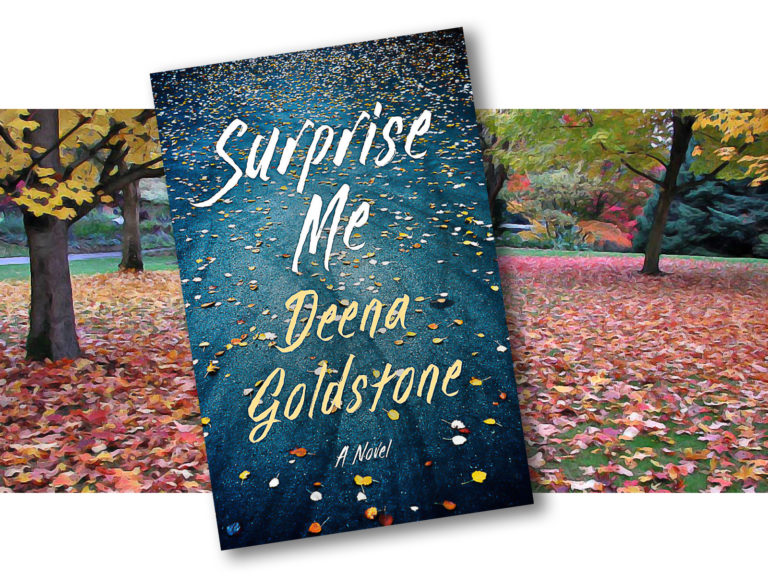 Surprise Me, a debut novel, is an unconventional love story about two writers who see more in each other than they see in themselves, and how that faith transforms them.
The fragile dream of becoming a writer takes hold during Isabelle Rothman's senior year of college Against all advice, she begins a one-on-one tutorial with a once highly praised novelist, Daniel Jablonski, who is known on campus for being eccentric, difficult, and disengaged. Despite his reputation, Isabelle loves his early novels and harbors a secret hope that Daniel might teach her how to write such luminous prose. But their first meeting is a disaster: Daniel is unprepared, never having read the chapters she submitted, and does not apologize. Isabelle is furious and feels dismissed.
But over the semester, they gingerly form a bond that begins to anchor both of them. And over the next twenty years, as they live very separate lives—Isabelle in Northern California and Daniel finally settled in a tiny New Hampshire town—they reach out through e-mails, phone calls, and occasional visits. Their continual connection helps Isabelle find the courage to take risks and enables Daniel to work through layers of regret and begin to write again. They are the single constant and the most profound influence in each other's life.
Daniel and Isabelle recognize they are among the blessed few who met at the exact moment they needed each other the most. In a final collaboration, the boundaries between teacher and student give way to a work that heals something in both of them. Each truly sees the other as extraordinary—as people do when they love—and that belief makes all the difference.
Available at:
---
---
NAN A. TALESE  |  DOUBLEDAY
New York  London  Toronto  Sydney  Aukland